MDPI 6月参会信息已出,诚邀您前往会议现场,和我们的编辑进行面对面交流。

会议名称:ASCO 2020
会议时间:2020年5月29日至6月1日
会议地点:美国,芝加哥
会议网站:https://events.jspargo.com/ASCO20/Public/enter.aspx
会议简介:1. Interact face-to-face with oncology professionals from all over the world
2. Build visibility for your company
3. Introduce new products and services
4. Conduct in-depth, one-on-one product demonstrations
5. Generate new sales leads
Booth: # 21123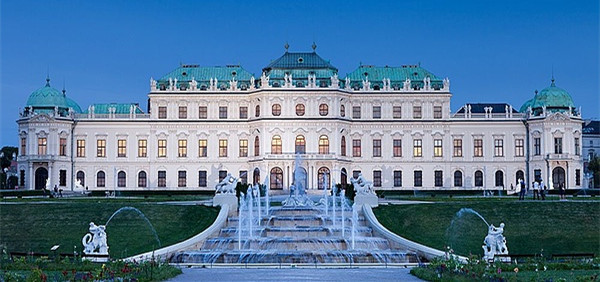 会议名称:Thermec'2020
会议时间:2020年5月31日至6月5日
会议地点:奥地利,维也纳
会议网站:https://www.tugraz.at/events/thermec-2020/home/
会议简介:THERMEC conference provides a forum that connects professionals (engineers, technologists, researchers) working in industry, academia and government research labs in various countries in Europe, USA, Canada, Japan, Korea, PR China, India, Brazil, Southeast Asia and Russia and allows them to present their research findings in the overall field of science and technology of processing, fabrication and manufacturing of advanced materials.

会议名称:EHGC 2020
会议时间:2020年6月6日-6月9日
会议地点:德国,柏林
会议网站:https://2020.eshg.org/index.php/myconference/welcome/
会议简介 : At the ESHG meeting, we thrive to bring you what is at the forefront of human genetics both scientifically and technologically without losing sight of educating the upcoming generation of human geneticists.

会议名称:17th International Congress on Catalysis
会议时间:2020年6月14日至19日
会议地点:美国,加利福利亚
会议网站:https://2020icc.com/
会议简介:This congress is the premier technical gathering of our international communities of practice in surface and organometallic catalysis, industrial homogeneous and heterogeneous catalysis, electrocatalysis, photocatalysis, and catalysis in condensed media. This meeting brings together participants from academia, industry, and national laboratories, with a tradition and an expressed goal of nurturing interdisciplinary discourse and of mentoring students and young researchers.
Booth: # 408

会议名称:8th International Crop Science Congress
会议时间:2020年6月21日至25日
会议地点:加拿大,萨斯卡通
会议简介 :https://www.icsc2020.com/
会议内容:This congress will address basic and applied aspects of plant and crop sciences as they relate to strategies to develop unique, sustainable, agricultural systems having the capacity to support animal and human health, on a global scale, while being mindful of our custodial responsibilities towards the well-being of our planet Earth.